Join us in congratulating our
Find Your Favorite Members
Each month, we highlight another member has consistently demonstrated exceptional commitment, quality service, and a strong spirit of collaboration, making them a true asset to our local business network and community.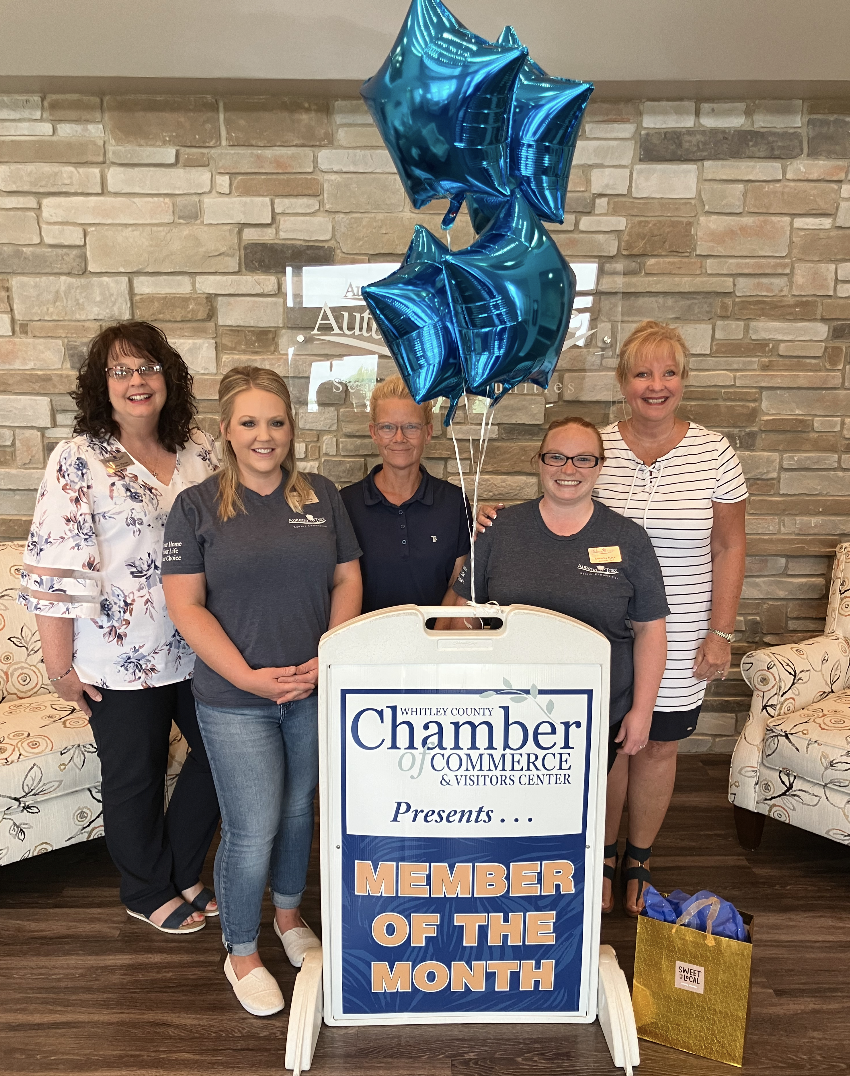 June 2023 Chamber of the Month

Autumn Trace of Columbia City is a vibrant senior community located near restaurants and shopping, just off Highway 30. Many of their residents are natives of Whitley County and surrounding counties. Autumn Trace Columbia City has dedicated staff, many of whom have been lifelong residents of the area. Many friendships have been rekindled and new ones made at Autumn Trace of Columbia City. Worried about mom or dad? Allow them to experience what a worry-free lifestyle is like at Autumn Trace.
Autumn Trace has been a wonderful supporter of the Whitley Chamber. Opening up their common area for the State of the City Address is just one of the wonderful gestures they've done. We encourage you to visit their website and take a tour of their wonderful facility!